Import your art into Bueno Drops directly from your Adobe Express project.
With the Bueno add-on for Adobe Express, you can create a new drop directly from your Adobe Express project!
To get started, open your project in Adobe Express and select the
Add-ons
button at the bottom of the left-hand side bar.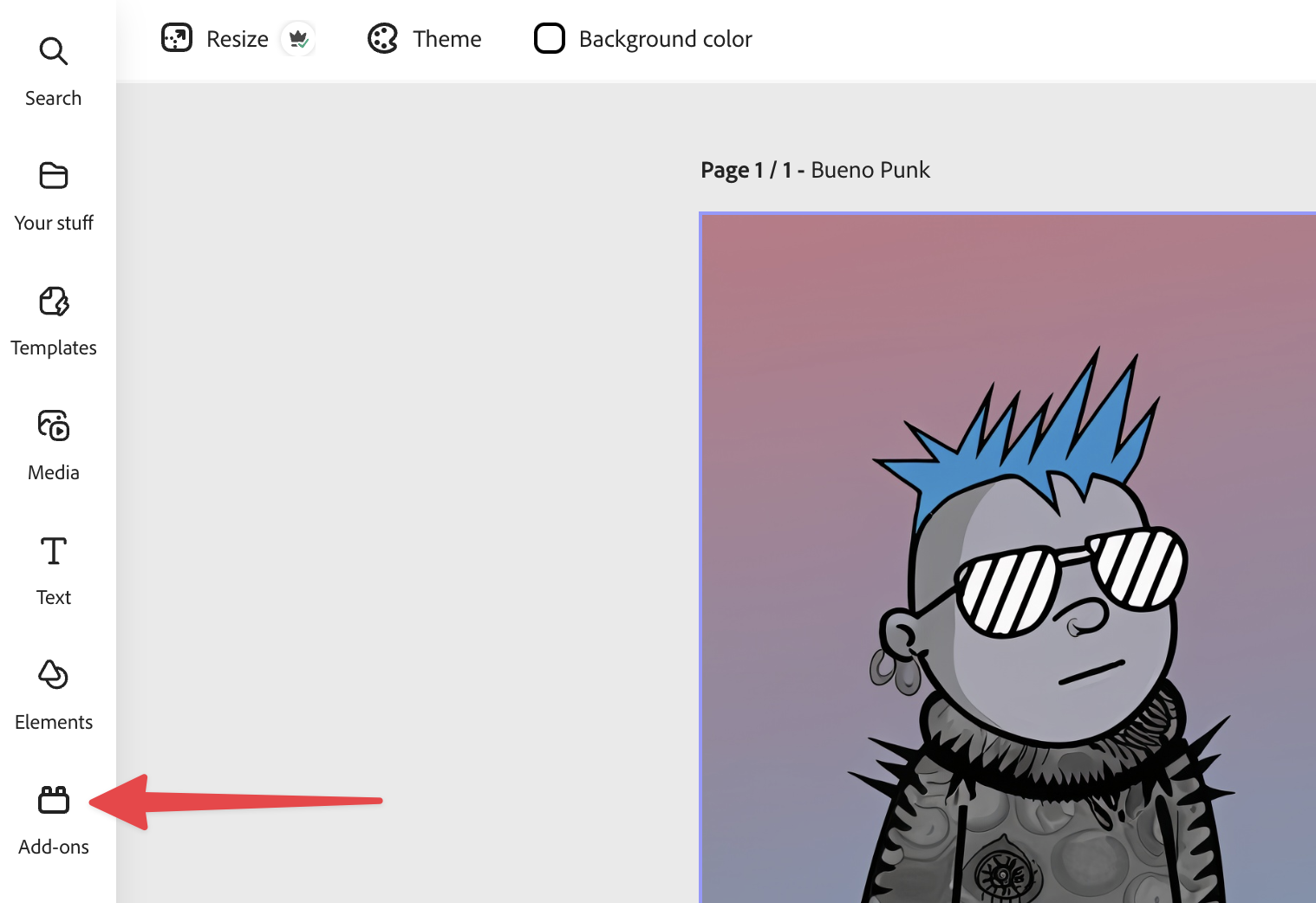 Next, select the Bueno add-on from the menu. If you have not yet installed the add-on, you can use the search bar at the top.
Clicking the Bueno add-on will bring up the Bueno tool bar on the right side of your project. Here, you'll sign in with your Bueno account wallet or email address.
Once you've signed in, you can navigate to your different projects in Bueno, and create your new Drop collection in that project by selecting
+ New Collection
.
Now, you can select the pages you'd like to export to Bueno. You can select one or multiple. Then, click the
Create Collection
button - Bueno will take care of the rest!
Select
Launch Collection
to open your Bueno Drops collection management page, and customize your drop's settings. Then, you'll follow the
Bueno Drops
guide as normal.
If you need to add a new page to your collection from Adobe Express, the Bueno add-on will let you add more to your past collections. Simply select the collection to which you'd like to add additional art.